Neshika's Mission and Principles:
To create products using locally sourced ingredients that reflect our desire to care for the Earth and its inhabitants.
To promote inclusivity – as a social and workplace building block – and environmental awareness through 100% organic products, bee-related merchandise, and a 100% proud differently-abled team.
To run a business where our vision for a healthier world finds expression through the way we work and through the way we treat each other and the people we serve.
Principles:
Supporting organic, sustainable agriculture through our purchasing practices
An inclusive business environment that promotes participation at every level
Personal and social healing through inclusivity outreach and education
Environmental activism
The Founders

Chaya Ben Baruch is a kidney donor, vocal inclusivity advocate, and mother to 10 children. Five, both natural and adopted, experience Down's Syndrome. Who knew that degrees in marine biology, and certificates in Chinese medicine and acupuncture would lead to this? But wait, there's more…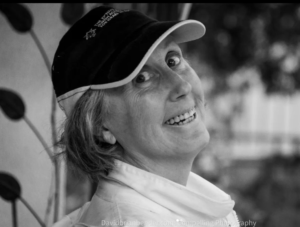 Miri Newcome is a mother, grandmother, and beekeeper with endless love for the beautiful creatures and their service to humanity. She is mindful of hive placement to safeguard the bees while still allowing easy access for educational groups. Degrees in musicology and miscellaneous careers in instructional design can lead one down a circuitous path…
For speaking engagements, workshops, and public appearances, please see this page.
Stuff We Love to Share