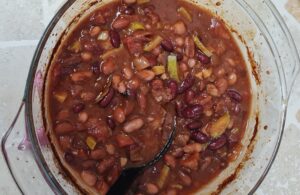 I've challenged myself to post 29 honey recipes in the next month – BEFORE Rosh Hashana.
Not just your Bubbe's honey cake. As a beekeeper and avid cook, I can take you and your honey places you've never been before- culinarily speaking.
This might take a while, so let's get Buzzin'.
Honey adds depth to both sweet and savoury dishes.
Ask yourself what honey tastes like, and chances are "sweet" is what comes to mind. Commercial honey is blended, boiled and reduced to hit a median of what we assume honey should look and taste like, with a general sweetness being the most prominent thing on the tongue. But when it comes to raw, small-batch honey, sweet is just the beginning.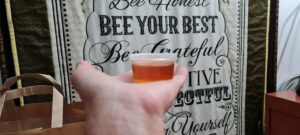 The term "terroir" applies as much to honey as wine, chocolate, and olive oil—earth and air have profound effects on its flavor. Here are some common flavors to help build your honey-tasting vocabulary:
Floral: Flowers like violet, rose, peony, honeysuckle, and jasmine
Fruity: Tropical fruits like pineapples and mango; berries; citrus (is that a lemon, lime or grapefruit?); and dried fruits like raisins, prunes, and apricots
Warm: Burnt sugars like caramel, marshmallow, and butterscotch; creamy notes of yogurt or butter; deep flavors of vanilla and chocolate
Fresh: Crisp flavors like citrus and herbs like thyme and mint
Vegetal: Fresh plants, raw vegetables, wet grass, hay, and straw
Woody: Cedar, oak, pine, cinnamon, clove, nutmeg
Chemical: Plastic, soap, metal, tar, ash
Funk: Yeast, fermentation, must, moss, mold (think ciders, bread, mushrooms)
This dish is hearty enough as a main course with some crusty bread, or as a tasty side with your pulled chicken sandwich. And certainly adult enough to pair with something more dignified than a hot dog. But to wow your friends at the next BBQ/Brai/Gallery opening… bring these.
Honey-Baked Beans
You will need – about 2 days, and the following: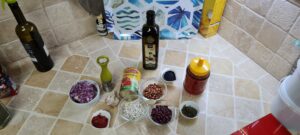 Large bowl for soaking beans
Stovetop burner
Pot for cooking beans* in Phase 2
Ovenproof dish with cover for baking in* Phase 4
80g each White, Red, & Borlotti beans
240ml White wine
2 medium red onions, coarsely chopped
30ml Olive oil
4 cloves of garlic, minced
½ Zucchini coarsely chopped
400g Cubed tomatoes
1 bay leaf
30g Honey
1 Tablespoon of tomato paste
30ml Balsamic vinegar – not the really good stuff
Salt and ground black pepper to taste
10g Fresh dill, chopped – If you don't have fresh, just use approx. 3g dried
Engage the Process… Phase 1
Wash and sort through your beans

eliminate the rocks and dirt clots. Trips to the dentist should be planned, not emergency-driven

Soak the beans overnight – at least 12 hours
Phase 2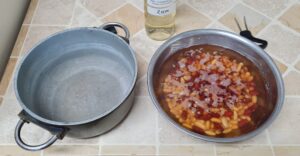 Drain your soaked beans – they should have doubled in bulk
Put them in your stovetop pot* along with:

            White wine
            Half of the olive oil
            Half of the minced garlic
            Water to cover by about 4cm –I measure with the knuckle of my index finger   

Bring to a boil on the stovetop and allow to boil for 5 minutes, skimming off any foam 
Reduce the heat to a simmer, covering the pot and cooking until tender. This may take a while 1-2 hours depending on your beans and altitude
Once the beans are tender, salt to taste and simmer an additional 10 minutes
Drain, reserving the bean liquid
Phase 3 – Are we there yet? No, not yet. 
Rinse out that pot* you were just using for the beans
Use 10 ml of the remaining olive oil to cook the chopped red onion over medium-low heat with a pinch of salt

We're looking for translucency and a bit of browning – about 10 minutes
Stir often

Add the remaining garlic, zucchini, and half of the dill and sizzle for about 3 minutes
Add the bay leaf, vinegar, honey, and tomatoes and bring to a boil
Reduce the heat and simmer for approx. 10 minutes – toss in some more dill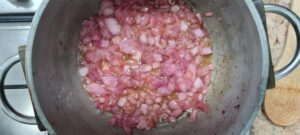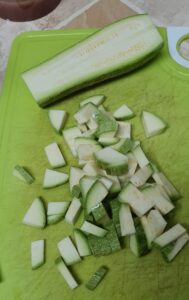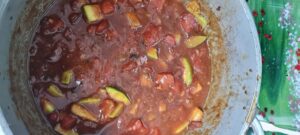 Phase – I've lost count – Oh, it's Phase 4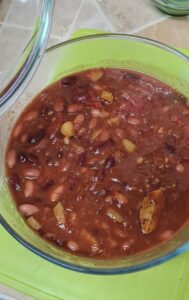 Into the ovenproof dish*:
Pour in your tender beans
Tomato mixture
Tomato paste
Remaining olive oil
Ground black pepper
Some more dill
– and as much of the reserved bean liquid as you care to
Cover and bake for 45 minutes at 190c
Uncover and bake an additional 15 minutes
Remove from oven and stir
Allow to rest briefly (about 15 minutes) uncovered because you'll need to taste it for seasoning. If you taste it now, you'll burn your mouth and will have trouble tasting anything for a while, and we can't have that.
OK- taste for seasoning and add more dill, salt, and/or pepper as needed
Explanatory asterisk – If you happen to own a dutch oven with a lid you can do all of this in one pot. I do not, therefore the 2-pot requirement.
This is great right now but will be even better once you arrive at the picnic.
Very adult, sweet & savory baked beans.